Our company has become the largest cylinder manufacturer in China since its establishment in 1953.There are 1100 employees now, including 140 technicians. The main products are LPG cylinders with "Baigong Brand" trade mark, gas cooking utensils with "Tanglong Brand" trade mark and various casting & forging, as well as seamless steel cylinder series and CNG cylinder series. Our products have been sold all around China, also exported to Southeast Asia, the Middle East, Africa and Europe, etc.
We always abide by the tenets "Quality First, Customers Paramount, Advanced Technology, Excellent Service", keep with the times and make the outstanding enterprise in this field with top-ranking quality, the best service, efficient management and the most advanced technology. We have awarded the ISO9001 quality assurance system authentication by TUV, Germany, EN1442LPc cylinder authentication and ISO11439 CNG cylinder for vehicle by BV Organization, France.
The steel cylinders with "Bargong Brand " have been appraised as Hebei Province famous products continuously three times, appraised as Able-To-Believed-In products by Hebei Province Consumers Association continuously four times as well as becoming on of the best reputation trade marks. Our company has continuously been appraised as the enterprise to obey contracts and keep credit by Hebei Province in the past 20 years and also entitled as one of the top 100 hebei enterprises.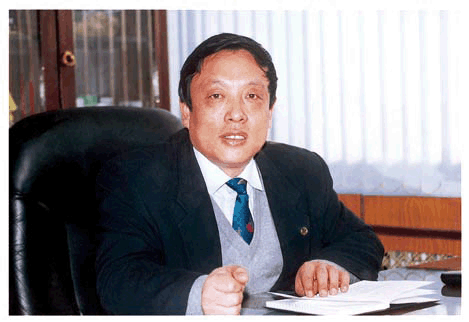 General Manager speech
Hebei Baigong Industrial Co., Ltd is growing up and developing in the march of reform and "open to the world". Under the direction of market economy, we are becoming stronger and our ideas are renewing. Meanwhile, we are looking for more cooperative parters and making the customers satisfactory with our quality service.
We believe in the idea of serve forever and never stop in creation and discovery. With our service experience and efforts, we have been relied on by the customers and our aspiration and sincerity have been confirmed in the pressure- vessel equipment industry.
We are making progress in the new enterprise management and will do our best to benifit the society. We certainly go ahead in the kitchen industy.